Learn Chinese As A Parent 🤔 6 Tips To Win The War
How To Learn Chinese As A Busy Parent || Follow Nick's Tips
Today's post about how to learn Chinese as a parent is courtesy of Nick Sims. Nick is an American living in Michigan. He has been studying Chinese avidly since May 2020. Nick looks forward to traveling to China for both work and play in the near future.

Take it away Nick…
Congratulations, "Busy Parent"! You've found a way to begin reading this article despite your busy life.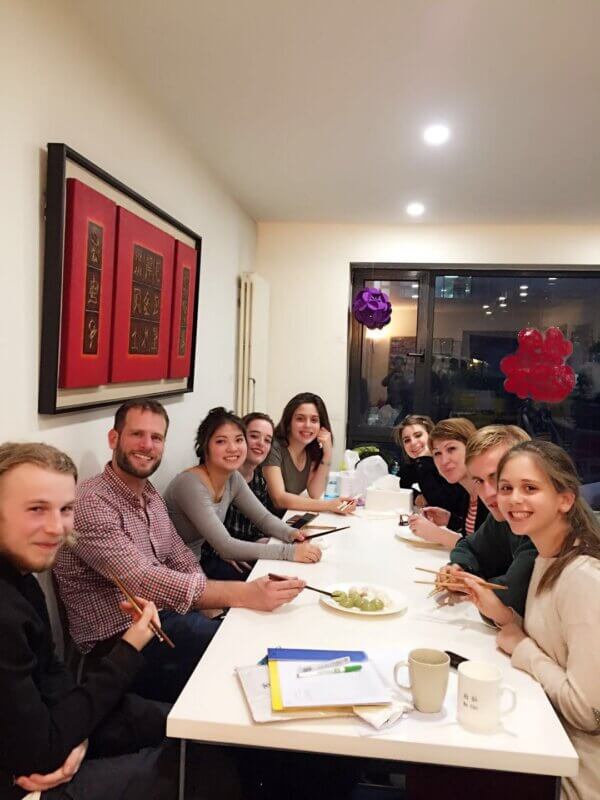 Trust me when I say that I can feel your struggle to squeeze in time for yourself.
It is challenging to focus on something that you want to do while balancing life demands. I'm here to tell you that you can succeed in learning Chinese even with a busy schedule.
Let me start by sharing that I'm happily married with three school-aged children in my home. All my kids have busy schedules with their own activities to juggle, and we're adding a dog to the family this month as well.
Needless to say, both my wife and I lead challenging careers that require more than a typical 40-hour workweek.
I also love advising startups as a former full-time entrepreneur. I also continue to stay engaged by growing my eCommerce business, nurturing my love for product development, emerging technology, and customer experience.
So there you have it. You now have validation that I fit the mould of a "busy parent."
With that in mind, I have a few tips that have helped me remain focused on my Chinese studies that may help you on your journey to Chinese language acquisition. So let's go.
Learn Chinese As A Parent Tip #1 – Know Your Why
What is the true reason that you want to learn Chinese?
This is the most important question that must be answered to establish a strong platform for your learning journey.
Finding and sharing your why is critically important, as a well-known speaker and author Simon Sinek would say.
I encourage you to spend the time to truly understand what is motivating you to learn Chinese and then to take the step to write it down.
Be sure to keep your goals visually posted.
Does your why excite you?
Are you eager to tell others about your why?
You may be on your way to meeting your goal to learn Chinese.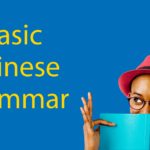 Complete Guide to Basic Chinese Grammar & Sentence Structures
Chinese grammar is NOT as hard as you think. In fact it's a lot easier than many other languages. Here we introduce some key points and show you the way.
Learn Chinese As A Parent Tip #2 – Choose Your Weapon, err… App
Depending on where you live in the world, you may not have access to immersion in the Chinese language and culture physically.
I'm almost sure you don't because you're so busy, right?!
If this is the case, you'll want to find an online system that works for your schedule.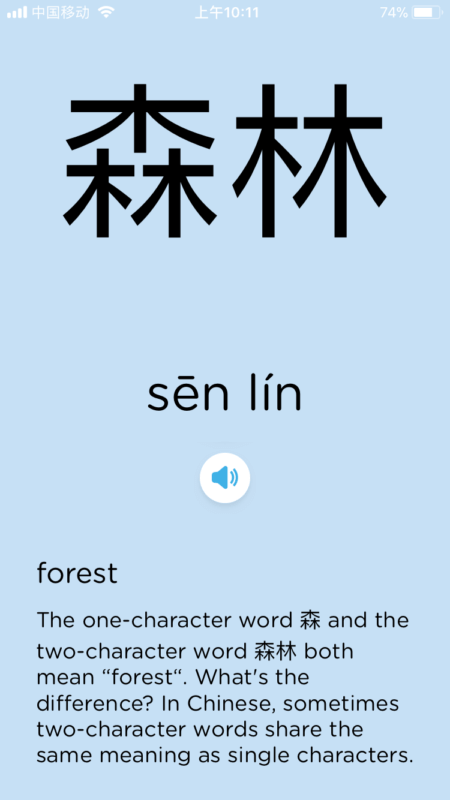 Using an online system with an App for your mobile phone makes language acquisition more accessible wherever you are during your day or evening.
In my case, I started by choosing and buying way too many apps!
I also spent too much money testing what worked for me, but I sure did learn a few things through trial and error.
Please learn from my mistakes and select one or two apps that fit your needs.
LTL has a comprehensive list of app reviews as a start for your search.
If you're interested in my personal favourite, it's The Mandarin Blueprint, which provides a system for learning proper pronunciation, characters, sentences, and eventually fluency.
My Chinese teacher (老师) has been impressed with my process since choosing this learning method.
Learn Chinese As A Parent Tip #3 – Wake Up Early Or Stay Up Late
Suppose your schedule is like mine; then, as soon as your partner or kids wake up, the potential for focused study time diminishes immediately.
While this may not be easy for everyone, you will guarantee yourself a dedicated study time.
Having a specific time for focused study in which you timebox your activities can provide the consistency you need to establish a habit.
Timeboxing is the practice of allowing yourself focused and uninterrupted time on one activity.
Good habits will lead to great outcomes. So wake up a little earlier each day or commit to extra time during your evening.
"Never has it been easier nor more exciting to be a learner. Let constant learning be a major part of your lifestyle. The rewards will be constant, personally, socially, and professionally." – Steve Kaufmann
Learn Chinese As A Parent Tip #4 – Fit Study With Existing Routines
When you have a busy family life, routines tend to run your schedule. Are you a coffee drinker in the morning?
Add Chinese study to your routine while you make coffee and enjoy a cup.
Do you take a lunch break during your workday? Bring up your favourite app for the second half of your lunch, even if it is only 15 minutes.
How about cutting the grass or seasonal yard work? Grab your earbuds and listen to your favourite Chinese podcast or a movie to immerse yourself in the language.
What about your office workplace? Layer in a few sticky notes of characters or phrases that you're actively working on to which you can glance at from time to time.
Maybe you have a dog, and they have a routine for walking outdoors. Use this opportunity to building a habit of shadowing a native Chinese speaker by repeating common phrases.
We all have routines that have become habitual.
Add Chinese to an existing routine and make it your new favourite habit.
Learn Chinese As A Parent Tip #5 – Free Up Time
Let's face it; you probably have a few apps on your phone right now that are meant to waste your time.
The sole purpose of some addictive apps is to consume your time and give you hours of enjoyment.
I challenge you to dig down deep into your one inner social soul and free yourself of at least of your favourite time-consuming apps and replace the time with your Chinese study app.
Say it isn't so Nick, why are you recommending this for me?
It will free up your precious time and allow you to meet your "why" head-on. If learning Chinese is important, you will make time for it.
I know you can do it and would love to hear which app just had to go.
If you can't do it and these time-wasters have become a part of who you are, please, at a minimum, reduce the amount of time spent on them.
You'll thank me later.
Learn Chinese As A Parent Tip #6 – Make It Fun
Many may attest that Mandarin Chinese is one of the hardest languages to learn for English speakers worldwide.
I've personally found a system that has made my journey to learning extremely fun.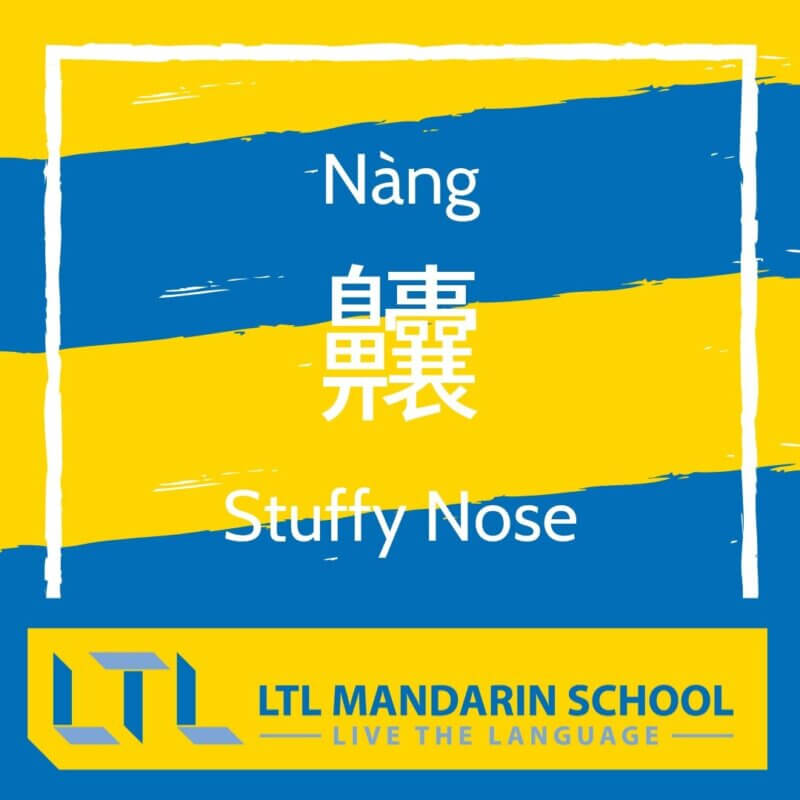 I've been learning characters through a journey of people and places from my life.
It's been like a journey back in time with some of the most memorable actors in my life.
You may find that you really enjoy writing characters or chatting with a Chinese speaking friend.
Whatever you find enjoyable in your language acquisition journey, do more of it.
Share what you're learning with people that will encourage you. Stay away from language acquisition activities that drain your soul, making the process a chore.
BONUS TIP – Never Miss A Day
Finally, for the secret weapon. Never miss a day of learning, engaging in content, or reviewing knowledge on your journey to acquire the Chinese language.
I use Anki every day to keep the Chinese loss of learning away. Even without an app or access to the internet, you can think of phrases that you know.
Say aloud Chinese phrases that you can remember or look up a new word in a Chinese dictionary.
There are endless possibilities of ways to get that language acquisition in for the day. You can do it; I believe in you.
---
So there you have it, my busy parental friends.
I wish you well on your journey and would love to connect to hear how it's going. 慢走!
FYI, my favourite learning apps are:
Want more from LTL?
If you wish to hear more from LTL Mandarin School why not join our mailing list.
We give plenty of handy information on learning Chinese, useful apps to learn the language and everything going on at our LTL schools!
Sign up below and become part of our ever growing community!