LTL XI'AN || 1-ON-1 CLASSES
What's the fastest way to learn Mandarin? Study individually with a fully certified Chinese tutor. How do we know?
Because it's what we've been doing since 2007 😎
All our individual Chinese courses in Xi'an are tailor-made. You choose the content, we prepare the perfect Chinese course for you.
WHY LEARN CHINESE IN XI'AN
STUDY CHINESE IN XI'AN || 1-ON-1 COURSES
Full time individual classes are proven to be the best way to reach your language learning goals and pushing yourself towards fluency.
Coming to study Chinese in Xi'an is a hugely exciting and rewarding experience. With LTL you can rest assured you're getting the most immersive Chinese experience there is.
We offer three different types of Chinese language programs. Lessons are 55 minutes long and tailored to your needs, the class schedule can be personalised according to your availability.
Aside from studying, you will become part of the LTL community and be able to attend our weekly social activities with other students. Many students who study individually worry about meeting other people, but at LTL it couldn't be easier.
Standard
20 hours per week
4 hours of Chinese per day
Monday to Friday
Intensive
30 hours per week
6 hours of Chinese per day
Monday to Friday
Group & 1-on-1
30 hours per week
4 hours of group class + 2 hours of 1-on-1 class a day
Monday to Friday
START ANY MONDAY OF THE YEAR
PRICES
Studying Chinese individually gives you the freedom to start any Monday of the year.
You can also choose to study anything from 1 week to 52 weeks.
We welcome students from around the world, with all backgrounds and Chinese levels welcomed at LTL 🤩
STARTS FROM
USD 729 / WEEK
ADDITIONAL INFO
CUSTOM COURSES
If you'd like to study more specific topics such as Business Chinese or HSK Exam Preparation, we can also prepare the perfect Mandarin language course for you.
These can include anything from:
Exam preparation
Doing business in China

Spoken practice only
These programs will require more specific details from you in order for us to prepare the perfect course. Be sure you talk to our team about your project early on.
ACCOMMODATION
If you would like to make the most of your experience in Xi'an, we highly recommend you book a homestay with LTL.
Roughly 80% of LTL students choose to stay with a Homestay family, and with good reason.
You can enjoy life as a member of a local Chinese family and enjoy delicious homemade food in the comfort of a cozy apartment with one of our fantastic Chinese families.
Living with a homestay has proved to be the fastest way to make progress. Chinese families usually don't speak much English. This creates the perfect immersive atmosphere.
SERVICES
SURVIVAL KIT STANDARD
NOTE || The below services will vary from city to city and shop to shop. We cannot guarantee all of the below, but will do our best to assist you.
SURVIVAL KIT COMFORT UPGRADE
Contains everything in the standard package along with these extras:
CONNECTION KIT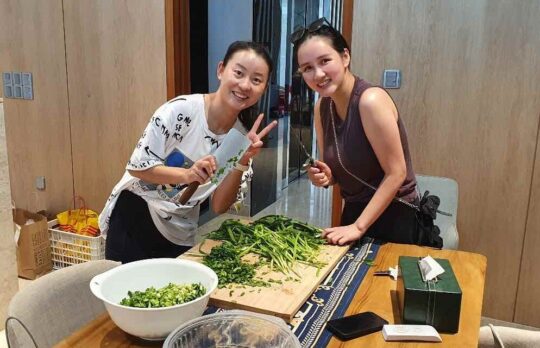 GET IN TOUCH
Our student advisor will reach you within 24 hours and get your course booked up in no time.