PART TIME CHINESE CLASSES
For students based in Xi'an we also offer a number of part time Chinese courses to fit your schedule.
Whether you wish to study with us twice a week after work, during your lunch break, or even over the weekend – we've got you covered.
We also offer specialist courses like Business Chinese or Spoken Only programs.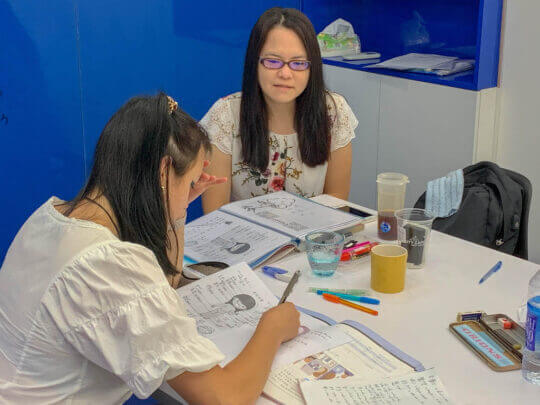 1-ON-1 CLASSES
Experience the convenience of learning Chinese on your terms – whether it's in the morning, evening, or on the weekends. You can choose to attend classes anywhere in Xi'an whether it be your office, a local coffee shop, or even the comfort of your own home.
Our class schedule runs from 8am in the morning through to 9pm in the evening.
Classes From 8am-9pm
Study Where You Want
1-on-1 or 2-on-1
Cancel Up To 30% At No Cost
Close
| Class Hours | Price Per Hour (CNY) |
| --- | --- |
| More than or equal to 120 | 152 |
| 90 – 119 | 158 |
| 60 – 89 | 164 |
| 30 – 59 | 171 |
Prices are shown in Chinese Yuan (RMB/CNY)
Close
| Class Hours | Price Per Hour (CNY) |
| --- | --- |
| More than or equal to 120 | 91 |
| 90 – 119 | 95 |
| 60 – 89 | 99 |
| 30 – 59 | 103 |
Prices are shown in Chinese Yuan (RMB/CNY)
MORNING, EVENING + WEEKEND CLASSES
Learn Mandarin in Xi'an part-time with our small group classes that will never exceed six students.
We make sure to provide flexible schedules to work around your lifestyle. Classes are available in the morning, evening and during the weekend.
Average Group Of 3 Students
Maximum Group Of 6 Students
90 Minutes Per Lesson
8, 10, 12 or 16 Week Courses
Close
| Length of Course | 3 hours per week |
| --- | --- |
| 8 weeks | 2,445 |
| 10 weeks | 2,911 |
| 12 weeks | 3,326 |
| 16 weeks | 4,224 |
Prices are in Chinese Yuan (CNY / RMB)
BUSINESS CHINESE
You can also study business Chinese with us in Xi'an to help you break down language barriers between yourself and Chinese co-workers.
You have the option to choose a timetable for your lessons based around your busy schedule. Beginner, intermediate or advanced levels are all catered for. Pick your own study location, set your own goals and get to work with our top class, fully-certified teaching team.
Flexible Study Times
Study Anywhere
Cancel Up To 30% At No Cost
Close
| Class Hours | Price Per Hour (CNY) |
| --- | --- |
| More than or equal to 120 | 167 |
| 90 – 119 | 174 |
| 60 – 89 | 181 |
| 30 – 59 | 188 |
Prices are shown in Chinese Yuan (CNY / RMB)
SUPER FLEXIBLE CLASSES
If you are after maximum flexibility with your Chinese classes, then our Super Flexible Chinese Classes is exactly what you are looking for.
You can cancel a class with only two hours notice at no charge, your classes can last as long as you wish and take place wherever you want.
Arrange A Class Within 6 Hours
Study Anywhere In Taipei
Cancel A Class Up To 2 Hours Before
Tailored Study Plan
Close
| Class Hours | Price per hour |
| --- | --- |
| Up and equal to 100 | 207 |
| More than 100 | 199 |
FREQUENTLY ASKED QUESTIONS
Can I attend a trial class?

Unfortunately not.

Imagine a situation where we have a class of three students, each week a new trial student comes into that class.

The rhythm and flow of a class would be disrupted very easily and it would put the paying students back whilst also making the teachers life more awkward.

If you wish to hear what other students say about LTL check out our Chinese language school review page.
Can I cancel my 1-on-1 class if my schedule changes?

If you cannot attend your Chinese class with us you have the option to cancel six hours before the start of the lesson.

If you have a lesson at 5pm on a Monday afternoon, you can therefore cancel anytime before 11am on that day.

Our Chinese tutors are full time professionals and they require a regular schedule to adhere to. If you do decide to cancel your class, you have the option to cancel up to 30% of your Mandarin classes at no charge.

If you cancel more than 30% of your lessons then you will have to pay for them.

Having said that you are absolutely welcome to change your schedule. Just communicate with us and we will arrange a plan for you.
What happens if I miss a group class?

Your teacher will communicate with you regarding the materials you missed in your class so you can catch up by yourself outside of school.

If you've missed a number of consecutive classes and are falling more significantly behind, you have the option purchase a number of special 1-on-1 catch up classes at a discounted rate.

You can drop us a message if this happens.
Do you also offer online Mandarin classes?
How long are my 1-on-1 lessons valid?

If you purchase more than 100 hours your classes will never expire.

All purchases up to 100 hours of Mandarin language classes will be valid for two years from the date the invoice was issued.
How many students in a group class?

Our classes never exceed six students, and actually the average number of students is under three per class.
What if I don't know any Chinese?

That's fine.

We welcome all levels, all ages and all backgrounds at LTL.

In fact most of our students are beginners.
Do you issue Fapiao?

We do indeed issue Fapiaos.

Be aware that Chinese Tax regulations are a little complex. Please do tell us who the fapiao is for before you begin your Mandarin lessons with LTL.

Chinese fapiaos can be issued to companies with a Chinese name only, so be sure to inform us. If need be, a standard invoice and receipt can be issued at a future date.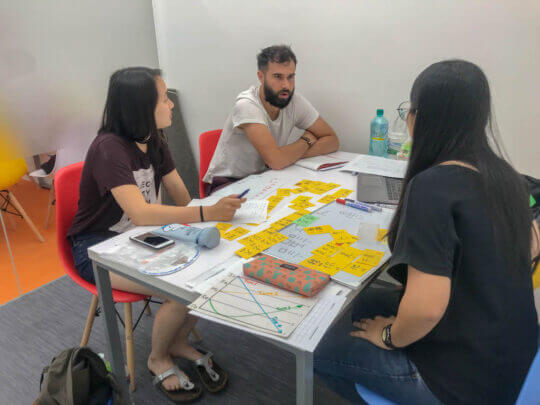 GET IN TOUCH
An LTL student advisor will reach you within 24 hours and get your course booked up in no time.