How to Book Cheap China Flights & Train Tickets In China
Insider Tips For Booking Cheap China Flights & Train Tickets In China
Are you searching for cheap China flights to purchase?
Are you struggling with buying China's train tickets?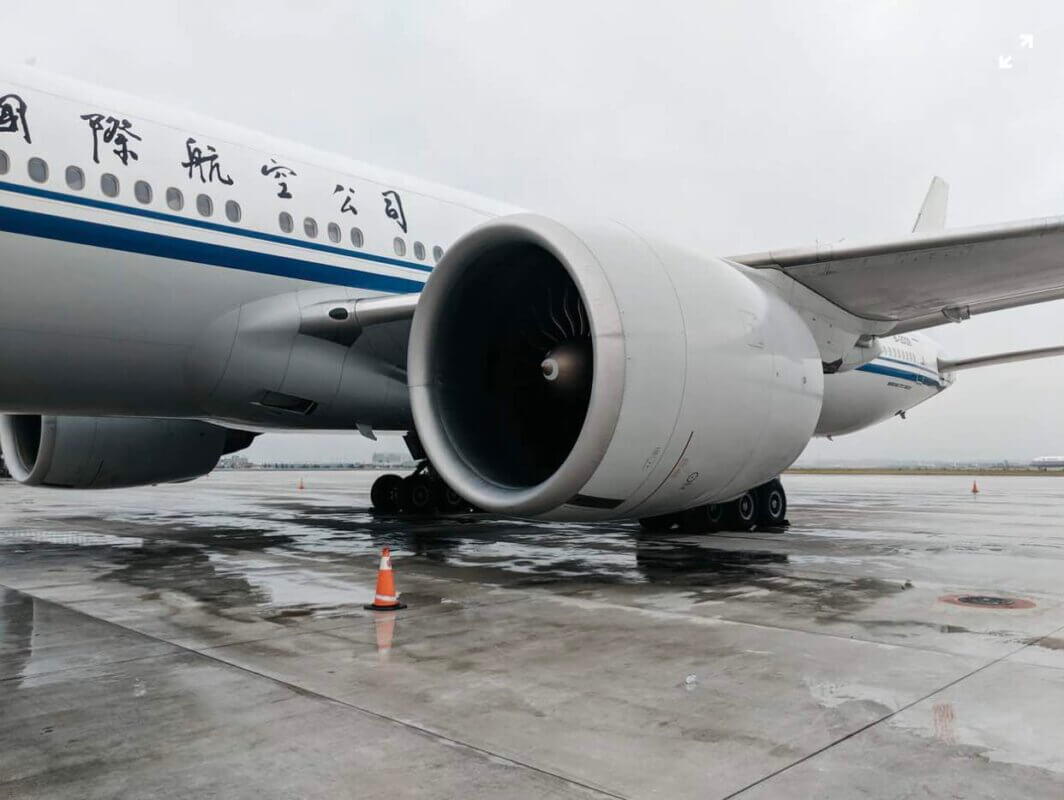 Luckily for you we have a guest post that provides some excellent information on these questions, and much more.
Thanks to David Wang from OKDealTravel, we bring to you, the ultimate guide to booking cheap China flights, and booking cheap train tickets in China, to make sure you save those pennies on travel, so you have more too spend on learning Chinese and living in China!

Take it away David
How to get cheap China flights?
Step 1: Check China's Domestic OTAs vs International OTAs
FYI – OTA stands for Online Travel Agencies!
The first thing you need to do is get a baseline airfare for comparison before moving to the next few steps.

The best way to do this is through Online Travel Agencies, known as an "OTA". These are the sites like Priceline, Kayak, and Expedia that you're probably familiar with.
The problem is that although it's a good idea to check with your favorite international OTA, chances are they will have higher prices than China's domestic OTAs.

So what's to be done?
The cheapest China flights are usually found on domestic Chinese platforms like Ctrip (English website & app available), eLong (English website available only), and Qunar (English app available only).
Thankfully, most of these websites have 24/7 customer service in English. They are also useful for booking hotels and buying train tickets online.
Overall for international itineraries, rates are generally competitive on all websites, but on domestic flights, Chinese platforms often save you loads more money.
Step 2: Check China's Low Cost Carriers
As with almost all OTAs anywhere in the world, they often don't list prices for the low cost carriers (although there are exceptions).
Did you know that China has its own set of low cost airlines?
There are a number of budget airlines in China you can look for cheap flights. The most popular are:
Spring Airlines
9 Air
China United
On these budget airlines, you can save 25-30% on average for domestic flights.

That's some big savings!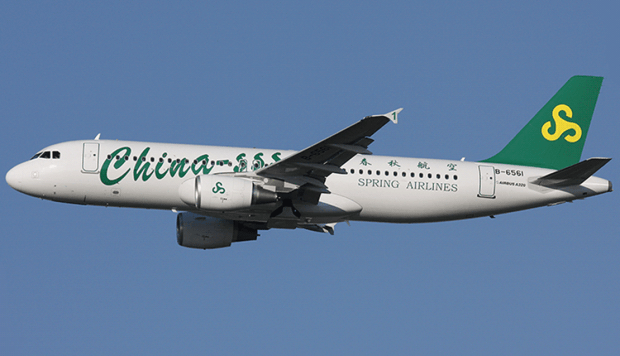 BE AWARE:
However, as with any budget airline, you can anticipate little to no in-cabin service and fees for checked baggage.
Carry-on space is also extremely limited on these airlines, so be prepared to check your bag if it is too large to fit in the overhead bins.
Here's a quick list of low-cost carriers in China and a direct link to their website. The airlines marked with an "*" have websites in English, while all others are only available in Chinese.
Once you have a base price from Step 1, check all or just a few of these low-cost carriers in China to see if you can find anything cheaper.
TOP TIP – Another drawback you must also be aware of is that internal flights in China are very often delayed, the later you fly in the day, the moreso. Air space in China is limited and with the number of planes coming and going it's a good idea to book a flight early in the day if you can.
Step 3: Consider Using Travel Points to Purchase Tickets
Travel rewards programs through an airline or a bank are an additional way to earn free money to apply toward airfare.
Obviously you can use your own points for cash back towards any airfare you like, but that's not what I'm referring to.
Many people forget that their favorite airline back at home is probably part of an alliance of global airlines that honor each other's member status and miles.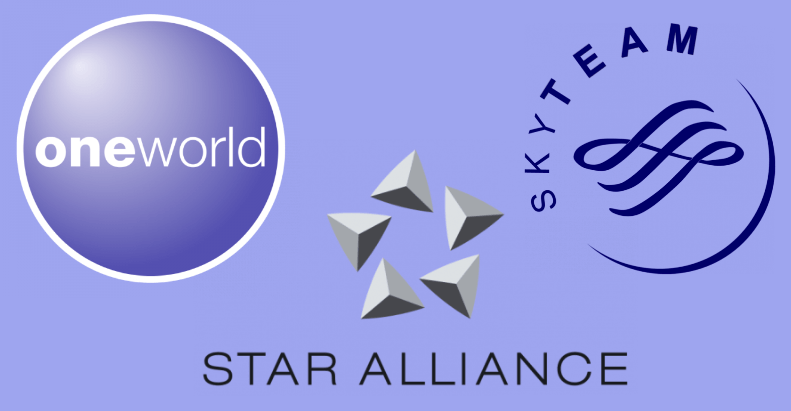 For example, I am a Medallion member with Delta back in the U.S., an airline that is partnered with China Southern through the Sky Team Alliance.
Why does this matter? Well, it matters a lot because:
Every time I fly with China Southern, I give them my Delta member number. Not only do I get miles credit on my China flights, they also honor my Medallion member status so I get access to the lounges!
I make all my online purchases using my American Express Delta card to earn even more miles.
I can use these Delta miles to purchase China tickets if I like.
Playing the "bonus miles game" isn't for everybody. If you already have status with an airline, though, or if you're buying international round-trip tickets anyway, you might as well take advantage of the airline alliance
Step 4: Check Unconventional Cost-Saving Options (AirMule)
Did you know that there are a few unconventional ways to save money when flying internationally to/from China?
Wouldn't it be amazing to save $600 on roundtrip flights to China?
That's what's possible with a service called Airmule.

What is Airmule we hear you ask… stick with us.
When you fly with Airmule you can earn up to $600 per trip as an onboard courier. How is this possible?
Airmule's goal is to dramatically reduce the cost of international express shipping by utilizing an often wasted resource – checked baggage allowance. By devoting one or both of your checked bag allowance, you get paid to deliver items to your end flight destination in China.
The process is also incredibly easy.
You pick up the shipment at your departure airport and complete the delivery once you arrive at the arrival airport. Travelers receive earnings deposited directly to their bank account following arrival.
I've personally used Airmule and had a great experience. Plus, I saved $300 on my $600 round trip tickets between Los Angeles and Shanghai – that's 50% savings!
Step 5: Off-Season & Non-Holiday China Flights
Like in your home country, airfare to China differs from season to season as well as during the holidays.
If you have flexible travel plans, you are likely to find cheap China flights from January to February as it the low point in the tourist season.
If flying to China during the height of winter doesn't sound appealing, consider heading to southern China. It's here where you can enjoy warm temperatures and still capitalize on cheap airfare.
For those flying to China in the summertime, you can anticipate higher rates as the summer is the highpoint of the tourist season.
Still, you can try to find good rates by flying on non-busy days like Tuesday and Wednesday instead of weekends.
The primary time of year you want to avoid flying on domestic flights in China is Spring Festival and National Holiday. With hundreds of millions of Chinese on the road, you would be better off staying put rather than experiencing larger than normal crowds and sky-high rates on airfare.
If you really have to travel during these time periods, I would recommend you to book your tickets as early as possible (at least two months in advance), since the tickets are easy to sold out and the price can get ridiculously high as the holiday gets closer.
Bonus Tool! Dollar Flight Club
In the world of budget travel, there are tons of services and tools that are designed to help travellers find the cheapest flight deals.
Some are great tools and others are too good to be true (because they are).
One that I've run into is known as the Dollar Flight Club. The best way I can think to describe it is this: you can spend weeks learning how to scour the internet for mistake fares and good flight deals…or you can have somebody do it for you and send you an email with what's out there.
That's what Dollar Flight Club does.
You can join the 500k+ other travellers who sign up for the newsletter (free) and they'll send you the latest international flight deals. You can pay for a premium membership (more frequent, up-to-date deals) or remain a free subscriber. It's up to you.
The flight deals cover the globe, so they're not just going to send you China flight deals.
That said, if you're flexible with your dates and willing to see what's available, this might be worth a try.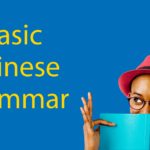 Complete Guide to Basic Chinese Grammar & Sentence Structures
Chinese grammar is NOT as hard as you think. In fact it's a lot easier than many other languages. Here we introduce some key points and show you the way.
How to buy train tickets in China
One of the biggest headaches for most China travellers over the years has been dealing with buying China train tickets.
It's not like you can buy them months in advance like you can with airline tickets so it feels like you're leaving a part of your planning up to chance.
Thankfully that doesn't have to be the case and I'm about to show you 3 ways to buy your China train tickets.
Buy at Railway Stations and Ticket Outlets – Language Problems
You can purchase tickets at any railway station or ticket outlet in Mainland China.
Both of their pre-sale periods are 28 days before departure.
There is an additional charge of CNY 5 per ticket at ticket outlets as service fee. There are several preparations you need to make before going:
Search on TravelChinaGuide website to know the real-time schedule and choose the relevant train. There are LED boards at stations showing the schedule, but they are in Chinese.
Have second, third or more choices of train, class, or even departure date, as the pre-sale time is 28 days ahead of departure, two days later than the official website and hotline, by which time the tickets may have run out, especially during peak travel season and for popular routes.
Print out or write down the train number, class, departure station, departure date, arrival station, and all other necessary information and show them to the staff, as only selected staff in metropolises like Beijing and Shanghai may speak English.
Bring your valid ID, such as a passport. If you are going to buy for others, bring theirs, too.
Expect a long queue at the station.
Do not queue for automatic ticket vending machines at the station, as they only recognize Chinese issued ID cards.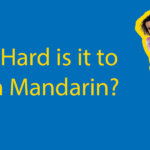 9 Surprising Reasons That Learning Mandarin Isn't Nearly As Hard As You Think
How hard is it to learn Mandarin? In many ways, it's a lot more straightforward than other Asian languages and even European languages! Here's why…
Book on 12306.cn – Barriers on Language and Payment
This is the official website of the China Railway Corporation and its pre-sale time is 30 days before departure. Here below are several points you need to take note of:
You need to know Chinese very well, as it is only in Chinese.
You need to register using a phone number based in China.
Online payment must be done within 30 minutes on a Chinese bank card, Alipay or Wechat, or risking the transaction being null and void.
After booking successfully, you can follow the instructions for collection. Overseas passengers currently can only pick up tickets from online or phone bookings at railway stations; ticket outlets are unable to print e-tickets.
Due to all the inconveniences, it is not recommended to book on the official website unless you have a Chinese friend to assist you.
Book with An Online Agency such as ChinaHighlights and ChinaTravelGuide – Recommended
If the above is just too complicated and it's worth it to you to pay a $10-$15 fee per ticket to have somebody else worry about all that hassle, using online travel companies like Trip.com, ChinaHighlights or ChinaTravelGuide are excellent options as well.
Not only can you pay with your Visa or Mastercard, they also give you the option to pay with Paypal. Tickets can be delivered to your hotel, mailed to your China address or picked up at the train station.
For anybody who can't read Mandarin or who doesn't have a China bank account, this is a perfect alternative.
It beats standing in line for who knows how long at the crowded train station for an off chance that your desired ticket is still available. I know from experience…that is not very fun.
---
Cheap China Flights / Trains – FAQ's
Is it best to get the train or fly internally in China?

This very much depends on the departure city and arrival city. Sometimes it makes sense to spend an extra hour or two on the train than going through the hassle of flying (Beijing/Shanghai for example).

In other instances when the journey is longer, flying is probably best advised due to long travel times on land.
Where can I book train tickets for China online?

Online travel companies like Trip.com, ChinaHighlights or ChinaTravelGuide are excellent options.
Are there any good Chinese budget airlines?

The best ones to use are:

Spring Airlines – Based in Shanghai; great English website

West Air – Based in Chongqing; great English website

9 Air – Based out of Guangzhou

China United Airlines – Based out of Beijing's smaller, Nanyuan airport

Jiangxi Air – Based out of Nanchang

Ruili Airlines – Based out of Kunming
Want more from LTL?
If you wish to hear more from LTL Mandarin School why not join our mailing list.
We give plenty of handy information on learning Chinese, useful apps to learn the language and everything going on at our LTL schools!
Sign up below and become part of our ever growing community!