Chinese Songs 🎧 12 Songs in Chinese You Have To Listen To
12 Chinese Songs That Cannot Be Missed
Chinese songs are a great way to learn Chinese, but aside from that, there's actually some decent stuff out there that you've probably never stumbled across.
Listen to the songs as you read this blog! 👉
So, what inspired this blog post?
Well, first and foremost being a Mandarin School we wanted to share another great way to learn Chinese, after all, learning Chinese songs is a brilliant way to do just that.
However, we were sick of going to the pub quizzes and struggling in the music rounds.
Half the songs are foreign, no bother there, and half in Chinese… we have a problem.
Quite frankly, it's time we became all round winners, so we've been educating ourselves, and now we'll be doing exactly the same to you.
Buckle up, grab a cuppa, there's some classics here.
Chinese Song #1 – Tiánmì mì (甜蜜蜜) – Teresa Teng
This was actually one of the first Chinese songs I discovered and it was thanks to KTV (shock).
Karaoke with a mixture of Chinese and foreigners has the capability of bringing out a whole wealth of different tastes.
Where else would you go from Oasis > Xiao Pingguo > Kylie Minogue > Teresa Teng?
Teresa Teng is widely regarded as having one of the most beautiful voices in the history of Chinese music and hearing this song for the first time, the thing that struck me was the togetherness of our Chinese friends. It was almost mesmeric.
The room came together and within 3 or 4 listens I was hooked as well.
We'll be bumping into Teresa once again later down the list with her most famous song of all, but this one held a soft spot and grabs our first spot.
Sit back and enjoy
Chinese Song #2 – Xiǎo píngguǒ (小苹果) – Chopstick Brothers
From the downright beautiful to the downright bizarre. That's Chinese music in a nutshell!
Little Apple (小苹果) shot to fame in 2014 and never looked back, becoming one of the most popular Chinese songs of the modern era.
It's repetitive (albeit fast) nature, makes the song a really good one to learn Chinese and it's also got that irritating toe-tapping ability meaning once you listen to it, it's likely to be stuck in your head all day.
Whether that's good or bad is down to you!!
The chopstick brothers (great name by the way) consist of the duo Wang Taili (王太利) and Xiao Yang (肖央). The song was actually originally made for the movie Old Boys: The Way of the Dragon before taking off online and making into KTV's across the country, and further afield.
The video, put together with the song, creates something that is the complete opposite of our first entry, but hey, that's Chinese music for you!
If you like what you hear the song is actually quite easy to learn (the chorus at least)… even more so with our video of the pinyin and English!
Check it out and impress your Chinese friends at KTV by belting out this crowdpleaser!
Chinese Song #3 – Dāng (当) – Power Station
动力火车 which translates to Power Station are a Taiwanese rock band who came to prominence in 1997.
The band consists of Yu Chiu-hsin and Yen Chih-lin and their distinctive looks (namely their long hair, not so common in the 90's in China/Taiwan) and energetic rock ballads helped them shoot to the top.
Four years after forming they released their first album "Walking Along Zhongxiao East Road Nine Times".
This particular song actually became famous as it was the theme song to the TV drama My Fair Princess. Always a good way to get your name out there!
Power Station have been lucky enough to win 3 star awards, having been nominated for 4 during the period of 1999 and 2015 including the aforementioned TV theme title.
Good going 动力火车
Chinese Song #4 – Wǒmen de ài (我们的爱) F.I.R
Another band from Taiwan step up to the plate here. F.I.R are a 3-piece band from Taiwan who jumped onto the scene in 2004.
Where does the name F.I.R come from?
Quite simple really. Take the first initial of each band member – Faye (lead vocals), Ian (keyboard) and Real (guitar and vocals).
我们的爱, meaning Our Love, is the band's most famous song but they are far from just a one hit wonder.
Check out some of their other hit songs which include Lydia,", "你的微笑," and "I Remember".

For reference, that 2nd song there translate to your smile!
Chinese Song #5 – Tónghuà (童話) – Michael Wong
Tónghuà (which translates to fairytale) is the lead song, and also the title of Wong's 3rd album, released in 21st January 2005.
Michael Wong (王光良) is of Chinese/Malaysian descent and became hugely popular in China due to his ability to reel off multiple, high-quality love songs over and over.

Love songs are hugely popular in China FYI.
Despite releasing 5 albums, it was only until this 3rd one, where he really shot to fame.
Before 2000, Wong began his singing career in a duo with Victor Wong, however, they went their own ways and thus began the start of something special.
Wong has proved his ability on the acting scene also, with appearances in Chinese drama and achieving cult fame throughout mainland China, Taiwan, Hong Kong, and Malaysia, where he currently resides!
Lucky chap, hats off to you Mr Wong, here's one of his many classics for you to enjoy…
Chinese Song #6 – Yuèliàng dàibiǎo wǒ de xīn (月亮代表我的心) – Teresa Teng
Quite possibly the most famous Chinese song of all time…
Our friend Teresa is back again and this one exceeds her first entry, in terms of all round popularity, if online numbers were defining.
The Moon Represents My Heart is an all time Chinese classic.
The song was released in 1977 by Teng, who was actually born in Taiwan.
Sadly Teng passed away due to an asthma attack in 1995 but her legacy lives on and her music is heard all over Asia every day in or out of KTV!
According to The New York Times, it is one of the best-known Chinese pop songs of all time
You may no longer be with us Teresa, but thanks for the memories…
Chinese Song #7 – Wěnbié (吻别) – Jacky Cheung
We head back to 1993 for the 7th song on our greatest Chinese songs list.
Wěnbié (吻别) is actually the name of Jacky Cheung's 5th album, with the first track of the album taking the same name (goodbye kiss in English).
The 10 track album enjoyed huge success, as Wikipedia illustrates here:
"The album sold over 5 million copies in 1993 throughout Asia, including 1,360,000 copies in Taiwan alone. It still holds the record as Taiwan's second greatest selling album"

Reference here
The sign of a top class track can sometimes by defined by who and how many artists cover the song, and this one has enjoyed glowing references from Asian superstars including Jay Chou, Anson Hu and Justin Lo.
Compliments continue to flow for the Hong Kong native which include:
Nicknamed – THE GOD OF SONGS
Received the Honour of Golden Song 35th Anniversary Award in 2012
Received the Best-Selling Asian Artist in 1995 and 1996
Won a Golden Horse Award for Best Supporting Actor his role in the 1990 film The Swordsman.
Yes, he's an actor too! Here's his title track to that 5th album
Chinese Song #8 – Wǒ yuànyì (我愿意) – Faye Wong
"The Diva" as she is referred to in China. Step up, Faye Wong, Beijing born, before moving to Hong Kong in 1987.
Wong is adored throughout Asia and in truth, picking one song from her long repertoire is quite the challenge.
Perhaps not surprisingly, Wong and her school had to hide her strong abilities in singing from her mum. Let's say she was on the strict side! Wong's mum saw singing as a dead-end career.
Lucky they hid it, and hid it well because Wong was to take not just China, but Asia by storm.
Wong has released songs in Mandarin, Cantonese and English.
Believe it or not, turned down a 3,000,000 Yuan payday to perform in her hometown of Beijing, for the 2008 Olympic Opening Ceremony. This was at the time of her hiatus from performing.
The song we use here is called "I'm willing" in English and was the top hit from her album Mystery.
LIKE WHAT YOU HEAR? Check out our five favourite Faye Wong Song's in this blog.
Chinese Song #9 – Dà yú (大鱼) – Zhou Shen
Zhou Shen was born after some of the above songs were released!
Zhou Shen was born in 1992 with his most popular song, Big Fish released in 2016.
Big Fish (the soundtrack to the program Big Fish and the Begonia) made it into the Top 10 Hits Songs of Fresh Asia Music Award in 2016, alongside another song of his also called The Rose and The Deer.
Zhou is blessed with a unique, female like voice which actually led to him being too embarrassed to perform in front of people at a younger age.
High praise has come from many, including Gao Xiaosong who stated the following:
"Zhou's voice is ethereal and intangible, like mountain spring that refresh people's mind. Zhou's unique angelic voice is something of a rarity in Chinese Music."
Zhou has also received international acclaim, winning the Best Greater China Act at the MTV Europe awards in 2019.
If you are in China, and music is your thing, Zhou is still active and touring, so check out his tour dates and get yourself along!
Chinese Song #10 – Gàobái qìqiú (告白气球) – Jay Chou
For anyone with even a smidgen of knowledge of Chinese music, you'll probably be shocked it's taken until this far to mention the name Jay Chou.
For those of you with zero knowledge of Chinese music this name will probably be unfamiliar. Not anymore.
Jay Chou (周杰伦 Zhōu Jiélún), born in Taiwan, is probably the biggest name in Chinese music since the turn of the millennium.
His discography and popularity is so incredibly broad that perhaps one song doesn't do him any justice at all.
Like many of the artists mentioned above, Jay doesn't just specialise in Music, oh no. His CV boasts…
Musician, singer, songwriter, record producer, film producer, actor, and director

Not giving anyone else a chance eh, Jay!
The turn of the new millennium prompted Chou to release his very first album simply titled Jay (2000) at the age of 21.
He's enjoyed success throughout Asia but perhaps more significantly compared to some of the above, Chou has broken through into the US and Australia, in the Asian communities at least. No mean feat.
His list of gongs in music and film are lengthy, so take our word for it, you are dealing with a superstar here!
To prove this furthermore, Chou had the "honour" of "breaking the Internet" in 2019 when his release broke sales records with his single, "Won't Cry" which was downloaded more than eight million times.

WOW!
The song we focus on here is called Love Confession in English and is from the album Jay Chou's Bedtime Stories and comes from his 14th and most recent album in 2016.
Chinese Song #11 – Shí nián (十年) – Eason Chan
To give you an idea of the popularity of Eason Chan, he was ranked number 6 in the 2013 Forbes China Celebrity Top 100 List.

In a country of 1.4 billion others, that's not half bad!
Chan, descending from Hong Kong has been active since 1995 and enjoys his acting roles as much as getting up on stage to belt out some of his classics.
His net worth exceeds 100 million Hong Kong Dollars (pretty much exactly 10 million GBP) and he is another on the list with a plethora of awards and gongs to his name.
In 2018, Chan was named Best Mandarin Male Singer for the third time.
Let's enjoy our favourite Chan song below, called Ten Years.
Chinese Song #12 – Chénmò shì jīn (沉默是金) – Leslie Cheung
Sadly Leslie Cheung is no longer with us, but he left quite the legacy, including this Canto-Classic – "Silence is Golden"
Cheung, Hong Kong-Canadian, is widely regarded as "one of the founding fathers of Cantopop" (meaning Cantonese Pop).
Cheung proved he could mix not just with Asian heavyweights, but worldwide ones as well, which was illustrated by CNN, who voted him 3rd in the "Most Iconic Musicians of All Time" back in 2010.
He also enjoyed huge success on TV as much as with his music and debuted in 1977 before announcing his retirement from pop music in 1989. He would return to the music industry just 5 years later however.
Incredibly, to this day Cheung is the only foreign artist ever to hold 16 concerts in Japan, proving his popularity was far more than just in Hong Kong/China
His incredible legacy came to a hugely sad end for millions of fans in 2003. He was diagnosed with depression and on April 1st 2003, he jumped off the 24th floor of the Mandarin Oriental Hotel in Hong Kong.
Below is a live performance of Silence is Golden from 1988, just before his brief hiatus from music, with Roman Tam
Fun Facts About Chinese Music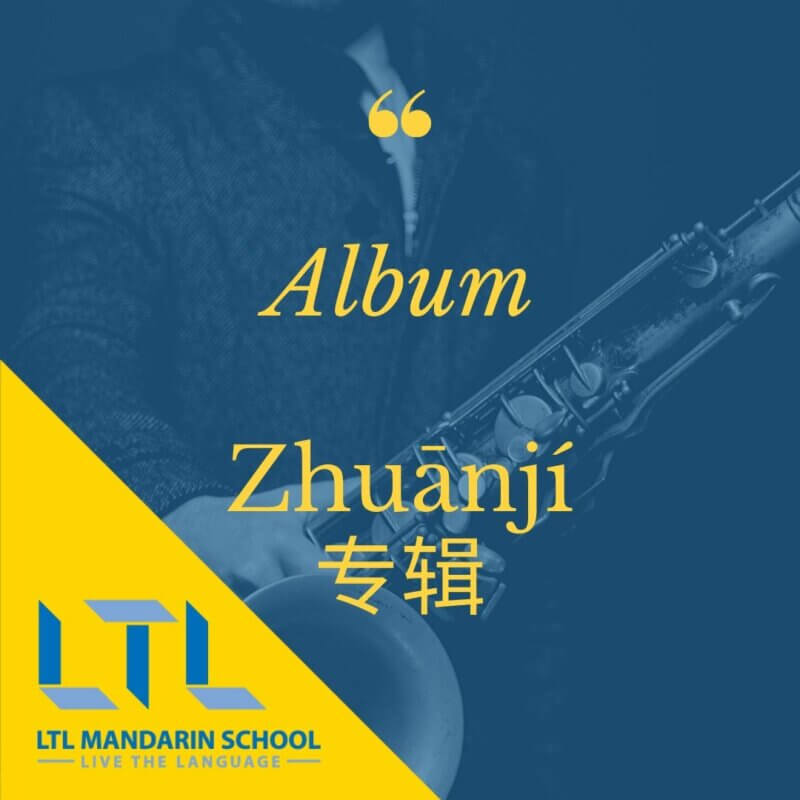 Chinese music is pretty different to what you might be used to, and for some people it takes time to understand and get your head around what makes the Chinese tick.
Here are some fun facts about Chinese music you probably never knew:
The Chinese categorise music into different age groups like the post 90s, post 80s etc.
There are actually a number of KTV (karaoke) specific apps in which the user can download them, sing and record whilst also sharing your voice with your friends, family and also fans via social media! So China!
The 2nd song on our list 小苹果 actually became a very popular song for outdoor dancing with the older generation of Chinese.
Best Selling Chinese Albums of ALL TIME
So we've given you a rundown of some of China's most famous songs and their respective artists, but who holds the gong for best selling Chinese album of all time?
We'll break it down into two lists for you, Digital Sales and Physical Sales.
Top Selling Chinese Albums of ALL TIME – Physical Sales
| Position | Artist | Album |
| --- | --- | --- |
| 1st | Jay Chou | Common Jasmine Orange |
| 2nd | Cheng Fangyuan | Wandering |
| 3rd | Cheng Fangyuan | Childhood |
| 4th | Chen Lin | I can never understand your love |
| 5th | James Horner/Celine Dion | Titanic |
Check out 5th position there, Titanic, an absolute monster in the Chinese music market! Who knew…
Interesting fact relating to the first position here (unsurprisingly held by Jay Chou).
The number of physical albums purchased is 2.6 millions sales, which, if listed in the Digital charts to follow would land in 9th place.
Speaking of which…
Top Selling Chinese Albums of ALL TIME – Digital Sales
| Position | Artist | Album |
| --- | --- | --- |
| 1st | Cai Xukun | Young |
| 2nd | Li Yuchun | Growing Wild |
| 3rd | Lay | Honey |
| 4th | Lu Han | Xplore |
| 5th | Lu Han | Π-volume.1 |
Yes, yes we know we most likely missed out your favourite song!
There are just so many… China is not a small country by any stretch of the imagination!
What is your favourite Chinese song? Do you have a favourite type of Chinese music or Chinese artist/band?
Comment below with your top choices and we will update this blog with our favourite choices as we go along!
WANT MORE? – Check out the Chengdu music scene and discover China's best Rock/Indie/Alt bands.
If you want to dig even deeper, we've also written an article on the top Vietnamese songs to learn Vietnamese and our favourite kpop songs to learn Korean! Oh yea, we really do cover it all!
---
Chinese Songs – FAQ's
How do you say "Song" in Chinese?
How do you say "Music" in Chinese?

Music in Chinese is 音乐 Yīnyuè.
What is the biggest song in Chinese history?

Although there are many contenders, the song widely regarded as the greatest Chinese song ever is called Yuèliàng dàibiǎo wǒ de xīn (月亮代表我的心) which means the moon represents my heart, and the singer is Teresa Teng.
Where can I listen to Chinese music?

There are many apps and websites where you can listen to Chinese music.

Spotify and YouTube would be the most well known to westerners but there are plenty of Chinese apps and streaming sites you can also use which include:

1ting.com 一听音乐网

Yinyuetai.com – 音悦台

Kugou.com – 酷狗音乐
Is Rock/Indie Music big in China?
Where can I discover more Chinese Songs?
Want more from LTL?
If you wish to hear more from LTL Mandarin School why not join our mailing list.
We give plenty of handy information on learning Chinese, useful apps to learn the language and everything going on at our LTL schools!
DID YOU KNOW – you can study Chinese online with LTL from the comfort of your own home today!
Sign up below and become part of our ever growing community!